Chilean ovine exports poised to set a new record: 50 million USD in 2010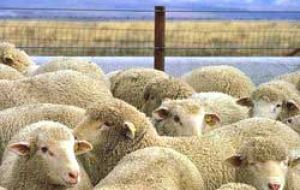 Chilean lamb and mutton exports are expected to total over 50 million US dollars in 2010, the highest ever, according to "Ovine Consortium" in its latest Ovine Indicators publication where it analyzes the industry's performance and future both domestically and at international level.
In the first eleven months of 2010, shipments in volume increased 17%, totalling 6.400 tons with the average ton price increasing 6%. "This has enabled industry profits in the period to increase 23%"said Ovine Consortium anticipating the over 50 million USD sales overseas.
The greater export volumes mean that since there haven't been any major changes in the number of lambs and sheep slaughtered in 2008, 2009 and 2010, "it could be indicating an increase in the extraction percentage of the national flock or that productivity levels at paddock level have been growing".
The main markets for lamb and mutton are the European Union with 82% of shipments, followed by America, 5.9%, Middle East, 7% and Asia, 5.2%. To underline is the re-appearance of Israel which to October had absorbed 7% of Chilean ovine exports.
"The participation of Asia has doubled in 2010, but still represents a market interested in low value produce", pointed out the report.
Ovine Consortium was created in 2007 with the purpose of helping farmers have access to technology and improved practices so that they can supply high quality produce for the international and domestic markets. It is financed by the Chilean Agriculture ministry, through the Agriculture Innovation Foundation INIA and has a board with six members from the government and six from the country's main companies linked to ovine production and export.