Iguazu Falls will complete a record year of visitors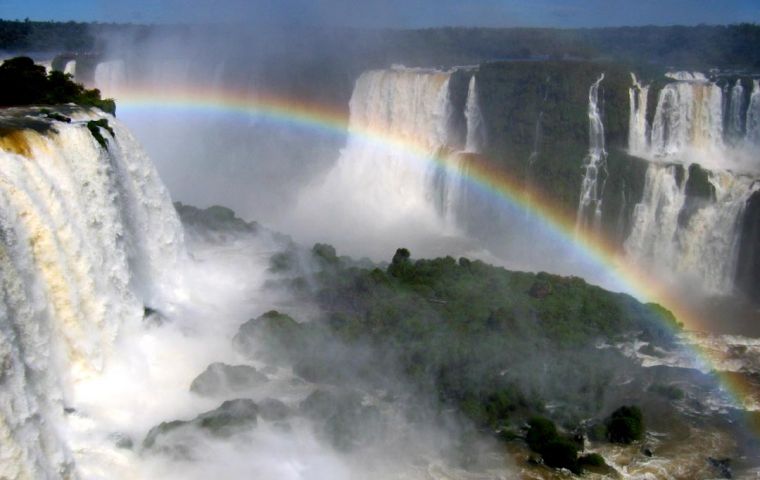 Over a million tourists (1.064.731) had visited until Christmas Argentina's Iguazu Falls national park, a number which should reach 1.2 million when the 2010 calendar year is completed according to Iguazu Argentina that have the park's concession.
The falls, one of Argentina's main tourist attractions in the heart of South America, bordering Brazil and Paraguay, and 1.300 kilometres north from the capital Buenos Aires, had a record year in 2008 with 1.062.128 visitors.
Current numbers indicate a 30% increase over 2009, a bad year to compare because of the global slowdown and the effects of the A flu.
Most visitors of the falls came from Argentina (62%) and Mercosur associates (Brazil, Paraguay and Uruguay) (10%) while the rest were from overseas mainly Spain, Italy and France.
The Iguazu falls have been nominated one of possible candidates for the seven natural wonders of the world out of a list that includes 28 different locations. People express their preference through Internet and phone calls until the second half of 2011, when the final seven are to be announced.
Other candidates include the Angel Leap in Venezuela, the Galapagos in Ecuador and the Amazon rain forest that extends along nine South American countries.