Argentina rejects Cameron's refusal to negotiate over the sovereignty of the Falkland Islands
Tuesday, December 28th 2010 - 11:59 UTC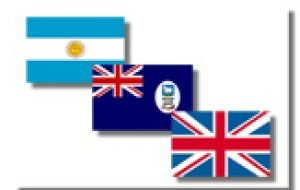 The Argentine Government yesterday rejected recent declarations of the British Prime Minister David Cameron who said that he would not negotiate over the sovereignty of the Falkland Islands despite insistent claims from the South American country.
"Argentina will reiterate its call to the United Kingdom to respond to the urgings of the international community and agree to comply with its obligations to resolve the sovereignty controversy in a peaceful manner," the Argentine Foreign Ministry stated in a comuniqué
"By the same token, the Argentine Government repeats its energetic repudiation of the exploration and exploitation of the renewable and non-renewable natural resources being carried out by the United Kingdom on the Argentine continental shelf," the statement adds.
It is pointed out that these activities are "in open contradiction to what was set out in Resolution 31/49 of the United Nations General Assembly, which called upon both parties to abstain from taking unilateral decisions in the disputed area.
With regard to Cameron's reference to the supposed existence of interference with shipping going to and from the Falkland Islands, the Foreign Ministry indicated that the measures adopted by Argentina. "conform in every way with the powers conferred for such ends by national and international law."
"What strictly speaking is contrary to international law is the maintenance of an anachronistic colonial enclave in the middle of the Twenty-first Century, which includes the pillaging of the region's natural resources and carrying out military exercises which put at risk the safety of shipping in the South Atlantic," the statement added.
In his Christmas message to the Islands' inhabitants, David Cameron said that he had no doubts about the United Kingdom's sovereignty over the Falkland Islands and assured them that there would be no negotiation on this subject, "unless the Islanders wished it."
Both countries confronted each other in 1982 in a war over the sovereignty of this South Atlantic archipelago which left dead 255 British military dead and more than 650 Argentines.
Since then, before the United Nations and other international organisations, Argentina has not ceased .to claim sovereignty over these islands situated some 400 nautical miles from her coast, which the British invaded and occupied in 1833.
.