US warships try to avoid docking in Gibraltar to keep strong relation with Spain
Sunday, January 2nd 2011 - 23:27 UTC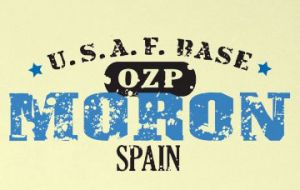 Secret US document newly released by Wikileaks underscores the critical importance of Spain as a strategic logistics hub for the US military. The document details the importance of bases such as Rota, just a short drive from Gibraltar.
Its release follows that of an earlier cable in which US officials recorded how Spanish officials had asked that US warships avoid Gibraltar wherever possible in favor of Rota and Spanish ports.
Spanish military cooperation matters," the latest cable said. "The bases of Rota and Moron are strategic hubs, midway between the US and Afghanistan and Iraq".
"US planes and ships account for around 5,000 flights and 250 port calls a year in Spain." It added: "The Spanish military is pro-US and pro-NATO. We need to keep this relationship strong".
The comments were made in a wider analysis sent by the US embassy in Madrid to Washington in July 2008 ahead of a visit to Spain by the US Treasury Undersecretary.
Just a month prior to that, another cable recorded the first meeting between the US ambassador and Carmen Chacón, the Spanish Defense minister.
In that meeting, Chacón found time to raise the "US use of the Spanish bases of Moron and Rota, including ship visits and sensitivities related to Gibraltar," the cable said.
It added: "On Gibraltar, [Minister of Defense] Chacon was pleased to learn the US-Spanish Permanent Committee would hold an informational meeting on June 17, and yet expressed the Spanish hope US ships would call at Rota whenever possible".