Argentina reaffirms Malvinas' sovereignty; blasts UK reluctance to discuss sovereignty
Thursday, January 6th 2011 - 22:14 UTC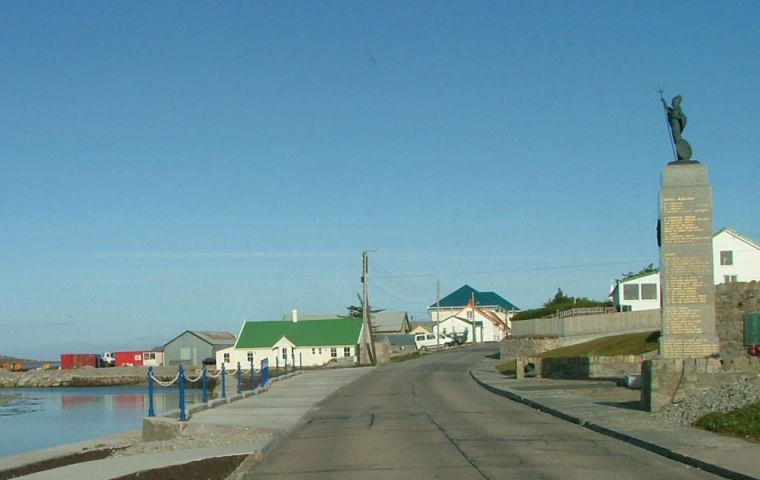 Argentina reaffirmed Monday its "imprescriptible" sovereignty rights over the Malvinas and other South Atlantic islands and considers "incomprehensible" the British negative to find a peaceful and definitive solution to the controversy as mandated by the international community.

According to the Argentine Foreign Affairs ministry release on 3 January 1833 "British forces occupied the Malvinas Islands ousting by force Argentine inhabitants and authorities legitimately established. This action of force was immediately protested and never consented by the Argentine Republic. The occupation continues since then".

The release adds that the "Argentine government reaffirms once again its imprescriptible rights over the Malvinas, South Georgia and South Sandwich Islands and its surrounding maritime spaces, which are an integral part of its national territory".

According to Palacio San Martin, Argentina and the UK concluded bilateral provisional understandings over practical relations referred to the South Atlantic under the sovereignty umbrella formula, in a string of joint declarations, with the purpose of cooperating to generate the proper conditions for the resumption of sovereignty negotiations.

However the UK "remains reluctant to address the sovereignty question" and insists in reiterating unilateral actions in the disputed area.

"These unilateral acts include exploration and exploitation activities of renewable and non renewable resources, as well as military exercises with the launching of missiles from the Malvinas islands in violation of navigation security measures adopted in the framework of the Maritime International Organization".

These unilateral actions have been questioned by regional and bi-regional organizations including Mercosur, Unasur, the Rio Group, the Latin American and Caribbean summit and the Ibero-American summit.

Further on "British activities constitute an insurmountable obstacle to the continuation and development of bilateral cooperation since they are contrary to the spirit and letter of these provisional understandings, as well as United National General Assembly 31/49 which calls on both sides to abstain from adopting decisions that introduce unilateral modifications to the situation while the Islands are going through the process recommended by the pertinent resolutions".

Finally Argentina considers incomprehensible the British negative to address the situation and reiterates its "permanent and sincere willingness to resume the bilateral negotiation process with the UK to find a definitive solution to the sovereignty dispute and put an end to the anachronistic colonial situation incompatible with the evolution of the modern world"..