Slow Start To Chile's Tourism Season; fewer Argentines than expected
Thursday, January 6th 2011 - 20:58 UTC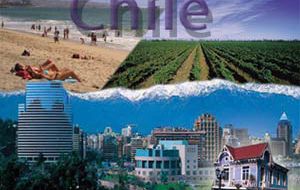 With its vast array of natural attractions and top-class services, Chile is an attractive tourism destination for Latin Americans, as well as global visitors.
However, the Argentine visitors who usually get the season underway have been fewer than in previous years. In the first three days of 2011, 6,515 Argentines crossed over to Chile, more than 2,000 less than in 2010.
Some think that the lower number may be due to the earthquake last February and the recent aftershocks that have hit the south of Chile. A few hotels in Region V have gotten last-minute cancellations because of fears of another quake.
Another reason for the drop could be changes in the value of the Argentina money. According to Werner Kristjanpoller of the Universidad Federica Santa Maria, last summer 1,000 Chilean pesos was equivalent to 7.83 Argentine pesos. This year the same amount is equivalent to 8.15 pesos, making the Chilean peso 4.08 percent more expensive.
Milos Miskovic, director of tourism for Valparaiso, one of the popular spa and beach destinations, points out that this year started slower than last year because it did not coincide with a weekend. "The feeling among businesses and the tourism commission is that, looking at reservation numbers, we are going to have a very successful season," he said.
However, businesses in Pucon are less optimistic and have predicted a 30 percent fall in the number of Argentine visitors because prices in the south of Argentina and Chile are now almost equal, making it more attractive for Argentines to stay at home.
On Tuesday President Sebastian Piñera launched a new subdivision of tourism with Jaqueline Plass as the head. During the ceremony the president spoke of the challenges facing national tourism and stressed the need for greater links with the private sector.
By Sarah Fisher – Santiago Times