Barcelona: Argentine private medevac plane arrested with 900k on cocaine
Friday, January 7th 2011 - 00:47 UTC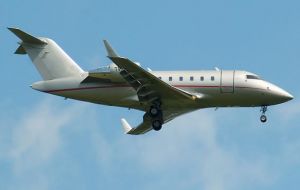 Civil Guard officers based at Barcelona's El Prat Airport have seized almost one ton of cocaine from a private medevac plane which recently landed at the airport, on a flight from Cabo Verde.
The plane was found to be carrying a cargo of more than 900 kilos of cocaine, which is believed to have been loaded on board the aircraft in Cabo Verde itself. The plane is owned by the Argentinean company 'Medical Jet'.
Three suspects have been taken into custody: the two pilots and a third person who was travelling with them on the flight.
It's understood from the EFE news agency that both of the pilots are Argentinean and that one is one of the main shareholders in Medical Jet. He is named by the press in Argentina as Gustavo Juliá and his co-pilot as Gastón Miret.
Gustavo Juliá is the son of the former chief of the Argentinean Air Force, retired Brigadier José Juliá.