Chile: "Zero readjustment" is not a viable option to resolve conflict due to gas price increase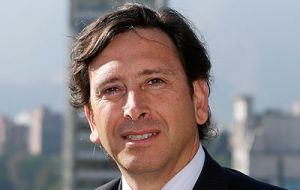 Energy and Mining Minister Laurence Golborne insisted on the last proposal made by the Chilean government to stop manifestations which would imply a 3% increase in hydrocarbon.
On his arrival to Punta Arenas, Minister Laurence Golborne pointed out that he "was certain that a solution will be reached", showing himself to be open to dialogue in order to resolve the conflict that has been going on for the past six days regarding the hike in gas prices.
The Secretary of State called for a realistic solution to the demands from leading members of the organization Asamblea Cuidadana, which has been in charge of the manifestations and negotiations in the southernmost region of Magallanes, given that "zero adjustment" on hydrocarbon is not an option due to the inflation that occurred in 2010.
Golbrone insisted on putting on the table the option given by the government of a 3% increase while the rates are worked out through a law that would resolve the gas problem in Magallanes.
"Hopefully we will make advances on both sides in order to come to an agreement. The government is available for conversation to anyone that wishes to do so" he pointed out.
The Minister added that the government has plans to draw up and send to Parliament a law that will resolve the current hydrocarbon problem that the region is experiencing.
He pointed out that he had spoken to several members of Parliament who "are committed" to move forward and that he is certain that they will come up with a satisfactory law.