Microsoft helicopter in emergency water landing in Ushuaia
Monday, January 31st 2011 - 21:35 UTC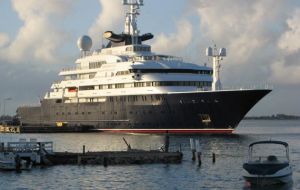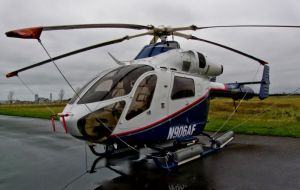 A helicopter from a huge luxury yacht owned by Microsoft co-founder Paul Allen, made an emergency water landing in the extreme south of Argentina on Monday, but neither Allen nor Bill Gates were on board.
Paul Allen's spokesman said a co-pilot was hurt when the helicopter came down on chilly waters in the bay off the Tierra del Fuego tourist city of Ushuaia, a jumping off point for Antarctic cruises.
"Paul landed in Ushuaia soon after the accident ... He was going to join up with the Octopus on a private vacation to explore Antarctica," spokesman David Postman said, referring to the 200 million USD Octopus yacht.
Facilities on the vessel -- once the world's largest privately owned yacht -- include two helicopters and a professional recording studio. It has a permanent staff of 60 crew members.
The helicopter took off from the Octopus carrying two crew members at about 8 a.m. local time (1100 GMT). It was not clear why an emergency landing was necessary, Postman said.
Crew members rushed to activate flotation devices and landed upright. A photograph showed the helicopter bobbing in the water, its rotor blades twisted.
"This was a close call," Postman said. "We're glad that the there was no danger to guests or crew."
Ushuaia Coast guard chief Hector Vera said the pilots were rescued by Allen's crew and that the Coast guard just helped them tie the floating copter to the yacht.
Allen, who founded Microsoft with Gates in 1975, is one of the world's wealthiest people and a well-known philanthropist and adventurer.
Gates was in New York when the accident occurred.