Latin America inter-region trade soared 24.6% in 2010
Wednesday, February 2nd 2011 - 06:49 UTC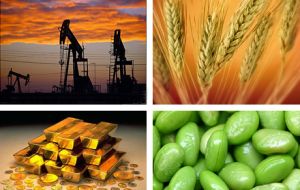 Inter-region Latinamerican trade soared 24.6% to 133 billion US dollars during 2010 according to the latest report from ALADI (Latinamerican Integration Association) released Tuesday in Montevideo. This signals a significant recovery from the late 2008 financial crisis but still is short of that year's record of 146 billion USD.
The ALADI report anticipates for this year an inter-regional trade expansion of "similar magnitude, which should reach a historic record" in the range of 160 billion US dollars. In 2010 exports expanded 29.3% and imports 31% boosted by foreign demand and growing domestic activity respectively.
ALADI also points out that economic activity in the area recovered at a 6.1% average during 2010 following the 2% contraction suffered in 2009. The strong recovery can be attributed to the "anti-cyclical policies applied as well as promotion of domestic markets with an international context that rapidly became favourable" adds the report.
To that effect ALADI points out to the convergent significant dynamism of emerging Asian economies which enabled a quick recovery of foreign demand and international prices of commodities, as well as a positive recovery, although weak, from the developed economies which implied sustaining exceptionally low international interest rates".
ALADI forecasts that the region's GDP will expand in the range of 4.2% in 2011.
Secretary General Jose Fernandez Estigarribia underline that the current expanding integration context follows on three decades of regional negotiations with over 70 agreements that are the framework for inter-region trade development.