Brazil preparing package to counter surging imports rapidly eroding trade surplus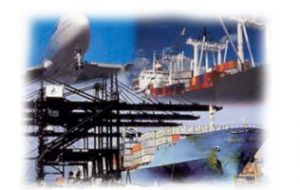 Brazil's trade surplus fell more than economists expected in January from a month earlier as exports declined at a faster pace than imports. The surplus narrowed to 424 million USD last month from 5.37 billion in December, said the Trade Ministry.
Foreign sales fell to 15.2 billion USD and imports declined less than expected to 14.8 billion.
Latin America's biggest economy probably expanded at the fastest pace in more than two decades last year, as record credit growth and employment sustained domestic demand. Policy makers last month raised the benchmark rate for the first time since July to 11.25% and signalled they plan to keep lifting the Selic in a bid to slow inflation that's now at a 25- month high.
Surging imports last year helped narrow Brazil's trade surplus by 20% to 20.3 billion, Trade Ministry's figures show. Purchases of foreign goods rose 42% to 182 billion, while exports increased 31.4% to 202 billion.
Brazil may raise exports by 13% this year to 228 billion USD, according to the ministry. The trade surplus will shrink by 53% to 9.52 billion this year, according to the median forecast in a central bank survey of about 100 economists released this week.
Since December, the government has increased reserve and capital requirement to slow credit growth, adopted measures to discourage bets against the dollar and boosted purchases of the U.S. currency in spot and future markets in a bid to temper a 39% rally of the Real in the past two years.
Brazil's economy likely grew 7.3% last year, the central bank said in its quarterly inflation report. Economists surveyed by the bank expect 2011 GDP growth of 4.6%, according to the weekly survey.
Brazil's current account deficit will widen to 64 billion USD in 2011, up from 49 billion in 2010, according to central bank estimates published Dec. 21. Previously, the bank had seen the 2011 deficit at 60 billion.
Brazil may ask the World Trade Organization to look into what action can be taken against countries that weaken their currencies after imports from China rose 61% last year, an official said.
Carlos Marcio Cozendey, the ministry's international affairs secretary, said the government hasn't decided whether to consult the Geneva-based trade arbiter and that it's too early to say if global trade rules apply to currency policies. He said he wasn't referring to any specific country or currency.
Brazil will take trade measures to curb imports of products that can be manufactured domestically, said a government official who spoke on condition of anonymity because the measures are still under study. Brazil will seek to strengthen its commercial defence mechanisms without engaging in protectionism, said the official, without providing more details. The government is also considering tax breaks to encourage investment and boost exports.