New attempt in the US Congress for an Air Passenger Bill of Rights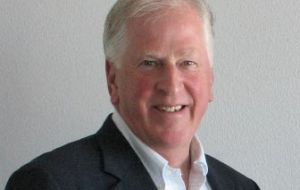 Airlines in the United States will carry a billion passengers a year by 2021, the Federal Aviation Administration predicted Tuesday raising the prospect of even more flight delays and complaints from the flying public.
"That's why I'm introducing the Air Passenger Bill of Rights of 2011" Rep. Mike Thompson, D-California, announced this week in Congress. "Many airlines have shown that they can't or won't put the needs of their passengers first."
Representative Thompson's bill would make current passenger protections permanent and extend them to everyone flying into or out of the United States. It would require all airlines to provide water, food, working toilets, ventilation and the option for passengers to deplane if there is an extended delay.
The measure would include all carriers flying in or out of the country, including non-U.S.-based airlines. It's the third time Thompson has introduced this legislation. The previous two bills failed to get off the ground.
The first measure was inspired by the incident four years ago today in which a JetBlue flight bound for Cancun, Mexico, sat on the tarmac at New York's John F. Kennedy International Airport for hours. Passengers received little to no information about the situation, they said.
Even though Thompson's bill failed, many of the regulations in it were included in the Department of Transportation's "Enhancing Airline Passenger Protections" policy that went into effect in April 2010.
The major difference is that the Department of Transportation's policy only applies to U.S. domestic airlines flying within the United States. International flights by U.S.-based airlines can set their own rules and non-U.S. carriers are exempt.
The current policy mandates that the air carrier "provide adequate food and potable water no later than 2 hours after the aircraft leaves the gate...or touches down."
It also states that a passenger plane cannot remain on the tarmac for more than three hours, unless the pilot determines it is unsafe to move the aircraft. Airlines can face fines up to 27,500 US dollars per incident if these rules are broken, but according to the FAA, no airlines have been fined since the new regulations started. The FAA says it's currently investigating 148 alleged violations of the three-hour tarmac rule.