The mobile phone is the new PC anticipates Google CEO Schmidt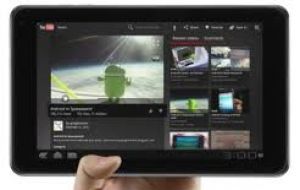 The mobile phone is the new PC, Google Chief Executive Eric Schmidt said this week at the Mobile World Congress in Barcelona, Spain.
"Smartphones surpassed PC sales last week," he said. "By the way, PCs are not catching up. Smartphones are the future of games, productivity, apps, everything we think about. ... You have the phone, the new PC, if you will."
Schmidt said the smartphone has fulfilled Bill Gates' prophecy that eventually people would have access to the entire world's information at their fingertips.
Schmidt gave a keynote speech at the conference, which is chock full of Android device makers, wireless carriers selling scads of the phones and developers building apps for Android, Google's mobile operating platform
Android is seeing 300,000 activations a day, Schmidt said. More than 100 phone and tablet models now available run Android OS.
The operating system competes with Apple's iPhone and iPad (and their iOS) and Microsoft's Windows Phone 7.
Google plans to deliver new versions of Android every six months for mobile phones and tablets, while its Chrome OS will be focused on netbooks and PCs.
Google also showed a demo of a new Android tablet application that makes movies out of photos, similar to Windows Live Movie Maker.
As he has stated before, Schmidt said he considers Microsoft to be Google's largest rival. "Today our main competitor is Microsoft. Microsoft has a product called Bing. ... There are a few places where it may be a little too good," he said, referring to Google's allegations a few weeks ago that Bing was copying Google results.
Also, phone giant Nokia recently talked to Google about making Android its smartphone platform but decided to go with Windows Phone 7 instead.
An audience member asked about fragmentation in the Android app marketplace and how some apps do not work across all devices. Schmidt said the company has an anti-fragmentation clause in its agreement with carriers.
In the future, Schmidt said he believes all applications will be built with the new Web standard HTML5, whether the apps are for the PC or mobile phone.