After 22 years Repsol-YPF delists from the NY Stock Exchange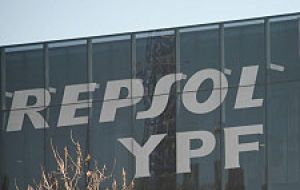 Spanish-Argentine energy company Repsol-YPF officially informed the U.S. Securities and Exchange Commission of its decision to de-list from the New York Stock Exchange, where its shares had been traded for almost 22 years.
In its filing this week with the SEC, the firm formally requested that its American Depositary Shares - the vehicle used to list its equity on the stock exchange - be de-listed.
Repsol debuted on the exchange the world's largest by market capitalization, on May 11, 1989, the same day its shares were listed on the four Spanish stock exchanges following a privatization process.
But Repsol said in a Feb. 9 filing with the Spanish securities regulator that its board of directors had decided to de-list the company's shares from the New York Stock Exchange as a way to reduce "costs and administrative efforts" and to optimize its presence in international markets.
Among other factors that led to the decision, Repsol cited "relatively low trading volume of its securities in the United States - due to, among other factors ... capital flows deregulation and the introduction of the Euro".
The company said it expects March 4 to be the last day its ADS will trade on the exchange. In the Feb. 9 filing, Repsol said it "intends to maintain its American Depositary Receipt facility" and for its ADSs to continue to be traded on over-the-counter markets, in which shares are privately negotiated and traded between two parties.
Repsol said then it will continue to use SEC criteria in reporting its proven crude and gas reserves. In that earlier filing, Repsol said its ordinary shares will continue to trade on all the Spanish stock markets and on the Buenos Aires Stock Exchange.
Repsol is one of the companies with largest trading volume in the Spanish exchange, above 50 billion Euros last year.