Cell phones sales in Chile soared 21% in 2010 and now total 21 million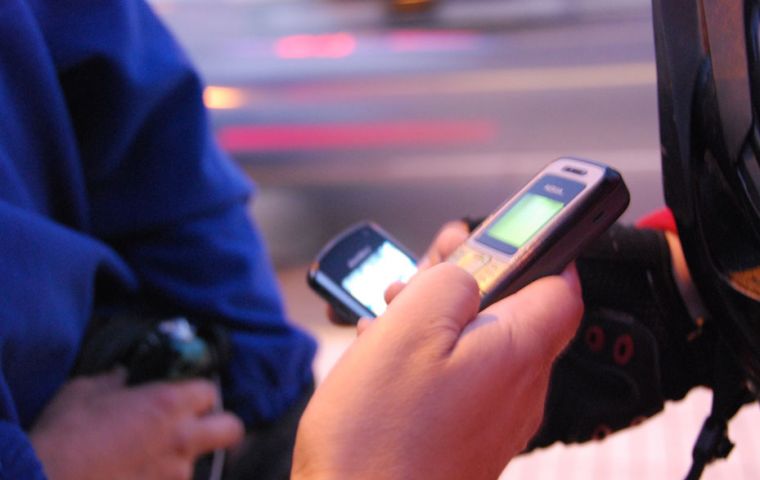 In 2010, the number of cell phones in Chile grew to over 21 million, a 21% increase. Cell phone businesses attribute this growth to the number and variety of cheap tariffs available.
In 2009, the number of cell phones was at 17.6 million. This is particularly impressive given that Chile's population in only 16.8 million.
"In the past five years the cell phone market has grown by 12.4%" said Francisco Chaparro, a representative of the Chilean cell phone company Claro.
"The high level of competition, the low tariff prices, the growing variety of handsets and coverage are the determining factors in this growth."
Last year, cell phone operator Movistar was the most popular in Chile, with a 41.4% market share, while Entel held 35.6%.
Although Claro had the smallest percentage of the market last year (23%) of the three biggest companies, the company saw the biggest rise in sales, growing to 4.8 million cell phones, an increase of 35.4% compared to 2009.
The percentage of contract phone sales also rose; contract phones represented 26.4% of the market in 2009 and 28.3% in 2010. Pay as you go or pre-paid phones, however, continue to be almost three times more popular.
Another explanation for increased sales is that many people have bought a cheap second phone on a different network to their normal cell phone, so that they have a back up if one network fails.
By Phil Locker – Santiago Times