EU competition regulators raid companies selling digital books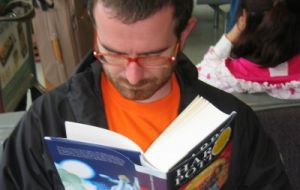 European Union's competition regulators carried out unannounced inspections into various companies that sell digital books on Tuesday on suspicion of operating a cartel and engaging in other banned business practices.
The companies, in several different European countries, were not identified. The European Commission, which is responsible for monitoring competition issues, said it made unannounced visits to several companies in the eBook publishing sector with national officials in those countries. It would not say if documents were taken or the format of the inspections.
The Commission said it does not mean companies that were visited are necessarily guilty of anti-competitive behavior.
In practice, such unannounced inspections are often a preliminary step to a more formal investigation and there is no legal deadline to complete inquiries.
The biggest players in the global digital book market currently include Amazon, Google's eBooks and Apple's iBooks.