Enrolment of foreign students in Chilean universities soars 700% in a decade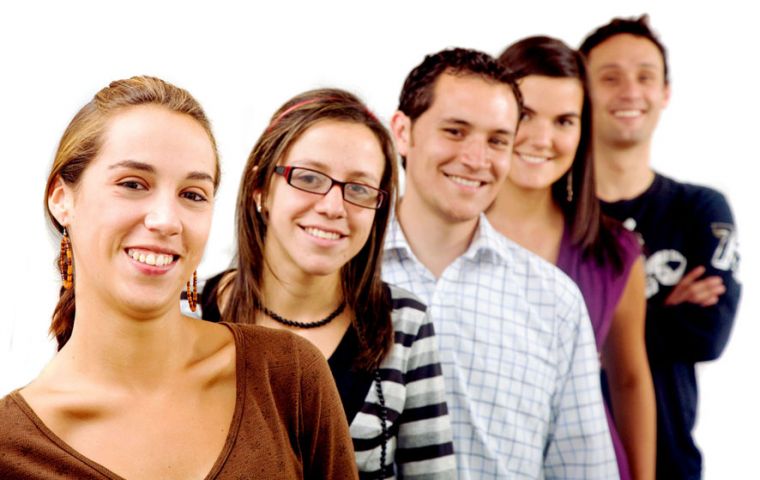 The enrolment of foreign students in Chilean universities has grown by 700% this past decade, with North American students leading the pack. Many students are attracted by the opportunity to travel, to learn Spanish and to experience a different culture.
Universities also offer special payment plans for foreign students in certain cases, such as grants and lower fees, which also tempt foreign students.
"Honestly? I chose Chile because I didn't know very much about it, which was intriguing to me. It's not what I expected, but I like it," says Marie Molato, a foreign student from Los Angeles studying at The Pontífica Universidad Católica (PUC) in Santiago.
Exchange programs to Chile were boosted 20 years ago at PUC when the first 22 students arrived from Stanford University near San Francisco, in a program that allowed the same number of Chileans to study in the US. Ten years later, student exchanges to PUC had risen to 600, and are now at 1,400.
"We have students from five continents, with a strong presence of North American students, who represent about 50% of the total" says Nuria Alsina, PUC's director of international academic relations.
As far as the Universidad de Chile is concerned, in 2001 foreign 800 students were enrolled, whereas now there are around 1,400. This includes 55% from the US, 35% from Europe, and 5% moved from Asian countries. U Chile does not host separate classes or programs for foreign students, and so they are integrated with Chilean students.
At the Universidad Católica in Valparaíso the number of foreign students grew from 150 to 850 in just 10 years. The Universidad de Valparaíso, where 112 foreign students were enrolled this semester, has exchange programs with 12 different countries.
PUC recently sent students an email requesting that Chilean students welcome foreign students, after foreign students complained that, although Chileans were very friendly and they felt very welcome, it is not easy to actually make friends with Chileans as a foreign student.
But many of the Chilean students value the exchange program: "I love it! I have an English radio show where we interview foreign students. Having foreign students gives our students a more open view of the world, and not just Chile. Cultural trade is important for sure" says Salvador Fradimann, a Chilean student at PUC.
By Phil Locker – Santiago Times