Russian oligarchs turn Moscow to the world's billionaire capital
Monday, March 14th 2011 - 03:52 UTC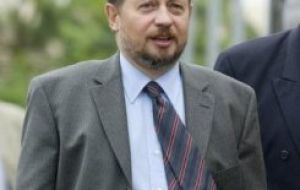 Russian oligarchs are back with a bang, making Moscow officially the world's billionaire capital. Profiting from the recent commodity boom, the number of the country's billionaires — most of whom built their empires during Russia's anarchic 1990s — grew two thirds to 101, from last year's 62, according to Forbes.
This has turned Moscow into the new capital for billionaires, with 79 calling it home, more than any other city in the world.
Russia also accounts for a third of all Europe's 300 billionaires. And among the world's top 100 richest people, there are 15 Russians, more than from all the other so-called BRIC (Brazil, Russia, India and China) countries combined and more than from Saudi Arabia.
Leading the pack is the steel baron Vladimir Lisin, whose estimated personal wealth of 24 billion USD has increased by some 10 billion since last year, moving him up 18 notches to place 14th among the richest.
Lisin's worth, and that of many of the other Russians on the list, has mirrored in recent years the jumps and dips in commodity stock valuations and the country's economy.
Oil, metals and other natural resources are the engine of the Russian economy, making up the majority of budget revenues. Lisin, 54, saw Novolipetsk Steel, which he controls, recover to nearly pre-crisis levels.
Lisin remains one of Russia's secretive tycoons, some of whom are famous for their exuberant display of wealth, purchasing big yachts and sport clubs around the world.
In Russia's rich list, he is followed by another metal magnate, Alexei Mordashov, major shareholder and chief executive of Russia's biggest steelmaker Severstal, who moved up significantly to 29th spot from 70th a year ago.
Mordashov has replaced Mikhail Prokhorov, the owner the New Jersey Nets basketball team and often featured in tabloid headlines, as the country's second-richest man.
Prokhorov, chief executive of Russia's largest gold miner Polyus Gold, listed by Forbes at No. 32, has an estimated wealth of 18 billion, nearly 5 billion more than a year ago.
Russia added 31 new billionaires, second only to China, reaching out beyond the traditional metals and energy sector.