China became world's top manufacturing nation, ending 110 year US leadership
Tuesday, March 15th 2011 - 10:16 UTC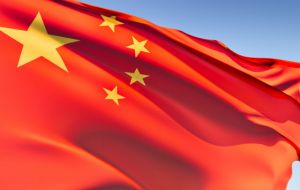 China has ended a 110-year-long US leadership, overtaking the country as the world's top manufacturing nation in 2010, reports quoting a research report by US-based consultancy IHS Global Insight said.
China last year accounted for 19.8% of the world's manufacturing output while the US accounted for 19.4%, according to the study. The findings, however, were far from bleak for US manufacturing, said Mark Killion, IHS's head of world industry services.
"The US has a huge productivity advantage in that it produced only slightly less than China's manufacturing output in 2010 but with 11.5 million workers compared to the 100 million employed in the same sector in China" Killion said, who added that much of China's manufacturing output was driven by the Chinese subsidiaries of US companies and was based around US-derived technologies.
China's manufacturing base is dependent on cheaper goods in sectors such as textiles, apparel, appliances, which together make up 25% of Chinese manufacturing, compared to 13% in the United States.
The US manufacturing base, on the other hand, is dominated by high denomination sectors such as aircraft, industrial machinery, medical and scientific equipment and software and media-related industries.
China's electronics sector is dominated by foreign-owned firms. The US will, however, now have to look for innovation-based production and services if it is to return to pre-eminence on the manufacturing front.
"This shows the need for the US to compete in the future not on the basis of commodity manufacturing but on innovation and new kinds of services that are driven by production industries," Deborah Wince-Smith, chief executive of the Council on Competitiveness, a Washington-based business group, said.
Robert Allen, a leading economic historian with Nuffield College, Oxford, said China's return as world's top manufacturer marked the "closing of a 500-year cycle in economic history".
"This marks a fundamental shift in the global division of labour, which is unlikely to be reversed in the near future," Nicholas Crafts of Warwick University, an expert on long-term economic change, was quoted as saying.
However many economists say China's push over the past decade to transfer resources to a domestically based manufacturing sector has been helped by "unfair" government subsidies and an artificially weak Yuan.
US had replaced the UK as the world's biggest manufacturing nation in 1900s while China remained the number one goods producer in the 1850s. According to economic historians, China had a 30% share of world manufacturing output in 1830, which came down to around 6% in 1900 and to about 3% in 1990.
China has since successfully used its labour cost advantage and manufacturing skills, attracting overseas investments and causing a massive shift of manufacturing to that country, according to Alan Tomelson, research fellow at the conservative US Business and Industry Council research group.