Colombian military began using US supplied drones in 2006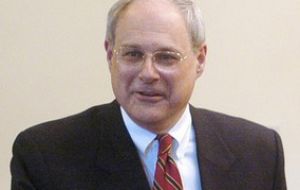 The Colombian military began using US supplied drones for counter-terrorism and narcotics operations in 2006, U.S. documents released by WikiLeaks indicate.
A classified cable from William B. Wood, the US Ambassador to Colombia at the time, indicated the unmanned aircraft initially were supposed to be used "to support U.S. hostage rescue efforts and assist" the Colombian military's campaign against guerrilla leaders, The Washington Post reported Thursday.
"But it promises to be equally useful for combat against terrorists and in ... drug interdiction," Wood wrote.
WikiLeaks has released hundreds of thousands of sensitive US military and diplomatic documents.
The diplomatic cable, referring to a "test package" of drones that reached Colombia in July 2006, called the robotic aircraft a "potentially high-impact new addition" to US Colombian intelligence cooperation.
Whether the drones were maintained by US military forces in Colombia or given to the South American country's armed forces as part of a military aid program was unclear, the Post said.
The cable said the drones could provide Colombian army forces with "real-time, bird's-eye" views of military assaults, and could track river-based drug trafficking for interdiction by the Colombian navy.