GeoPark joins Korea's LG to expand oil exploration in Latin America and Asia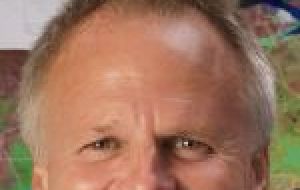 Latin American oil and gas company GeoPark Holdings which operates in Argentina and Chile, will sell a 10% stake in GeoPark Chile Ltd for 70 million US dollars to a unit of Korea's LG Corp. The transaction is expected to close in the second quarter of 2011, GeoPark said.
The two companies had signed a deal last year to jointly acquire and develop upstream oil and gas projects in Latin America.
GeoPark also said it would get a 25% stake in the LG International Corp -operated Block 8 of Sholkara prospect, Kazakhstan, for investing up to 10 million US dollars in the drilling of a well.
"The Sholkara prospect has an unrisked mean oil resource estimate of 100-400 million barrels and represents an exciting opportunity for GeoPark outside its historical and principal area of focus," the company said in a statement.
LG International, which has current upstream oil and gas projects in Oman, Vietnam and Kazakhstan, is focusing on investment in emerging resource-rich countries.
GeoPark chief executive James F Park said the company's focus would remain Latin America, and it was looking forward to working with LG International across the region in the future.
"The strategic partnership with LGI is a key element fro GeoPark's future growth and expansion in Latin America", said Park adding that "the opportunity to cement this relationship by an initial sharing of projects builds a solid base for a promising long term and committed acquisition partnership".
However GeoPark's primary operational focus will continue to be on developing an exploration and production business in Latin America and "we look forward with genuine excitement to the prospect of growing our business across Latin America in partnership with LGI."
GeoPark has been quite successful in the extreme south of Chile where it has drilled several wells striking natural gas.
LGI is the energy, natural resource and trading affiliate of LG Corporation, the large international Korean company with 147 subsidiaries operating in over 50 countries and with annual sales exceeding 100 billion US dollars. LGI has successfully invested and operated in the oil and gas exploration and production business for over twenty years including current upstream oil and gas projects in Oman, Vietnam and Kazakhstan.
LGI has adopted a long term strategy of investing in oil and gas upstream investments in emerging resource-rich countries and has targeted Latin America as a new growth region, according to the official release on the announcement.