Chilean researchers discover treasure of fossils and micro organisms in Antarctica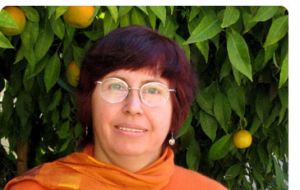 Chilean researchers from the 47th scientific expedition to Antarctica returned to the mainland to present their findings and begin follow-up work on their discoveries.
The Antarctica presents an important source of information to better understand global warming, according to the director of the Chilean Antarctic Institute (INACH), Dr. José Retamales Espinoza. He explained that after a temperature increase of 3º C, ice platforms the size of Santiago have disappeared in the matter of days.
The ice platforms themselves do not result in elevated sea levels, but hasten the melting of the continental ice sheets into the ocean.
"The predictions about rising sea levels are based on mathematical models that need updated data [about the rate of melting ice] every year or so," Retamales said. He added that the researchers' area of study in the Antarctic Peninsula is especially important, as ice there is melting more quickly than anywhere else in the world.
"The Antarctica is a unique laboratory," Retamales added. "Its extreme conditions hold little-explored secrets that we can apply to health and industry."
Researcher Freddy Boemwhad called the Antarctica "a genetic refrigerator," which preserves a level of diversity seldom seen in other parts of the world.
Dr. Jenny Blamey studied the genetic diversity of micro-organisms in Antarctica's extreme conditions to unlock the mystery of how cells survive in such inhospitable environments. She said that research in Antarctica may help us better understand the beginning of life, evolution, genetic diversity, as well as potential applications to industry and health.
"People think that Antarctica only means extremely cold temperatures, but there are also areas with extremely high temperatures, as well," Blamey said. She pointed out that the region also receives high levels of ultraviolet (UV) radiation from the sun.
Understanding the ways that cells have adapted may have applications for understanding skin cancer, not to mention the billion-dollar anti-aging cosmetic industry.
Another new micro-organism under study is a bacterium that digests petroleum under very low temperatures, which may offer applications in oil spills, although Blamey cautioned that further research is still necessary to understand the risks
Blamey said the most exciting discovery so far was the deinoccus micro-organism, which can withstand high levels of UV rays and gamma rays, such as those emitted by nuclear explosions. In the light of the ongoing nuclear crisis in Japan, understanding this micro-organism could have life-saving implications for the future.
According to Blamey, the level of gamma rays that deinoccus can survive – and, most notably, without suffering genetic mutations – is far higher than anything ever present on Earth, which leads her to ask the question, "Where did this come from to have adapted in such a way?"
Dr. Marcelo Leppe Cartes, another INACH researcher, spent the austral summer studying the fossil record in the Chilean Patagonia and Antarctic Peninsula. His team found 12 new fossil sites in the Patagonia and nine new sites in Antarctica, in which they discovered 13 new species of fauna.
Leppe's research team found fossil evidence to support the theory that the native Chilean forest formed on Antarctica more than 90 million years ago.
"Patagonia and Antarctica are the evidence of a dance between two continents that used to be united," Leppe said.
The theory also helps explain the genetic proximity of marsupials in Australia and South America, which at one point in time were united with Antarctica in a super-continent known as Gondwana.
Due to the geological relationship between Chile's Patagonia and Antarctica, as well as the physical proximity, "Chile is one of the leaders in Antarctica investigations," Retamales said.
Chile realized a total of 34 projects this year, the greatest number ever, and a 41 percent increase from 2009.
By Jackie Seitz - Santiago Times