Parts of Air France aircraft lost in 2009 found on seabed of the Atlantic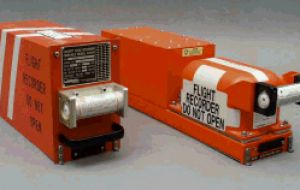 France has discovered what appears to be part of an Air France aircraft that crashed in the Atlantic almost two years ago killing all 228 people on board, accident investigators said.

A salvage vessel equipped with unmanned submarines located pieces of an aircraft in the past 24 hours and French experts believe they come from the missing Airbus A330 passenger plane, the BEA accident investigation authority said.

"These pieces have been identified by the BEA safety investigators as parts of commercial airliner Airbus 330-203, AF flight 447," the BEA said in a statement.

France last month began a fourth search operation in deep Atlantic waters for wreckage and black boxes of the aircraft which crashed en route from Brazil to Paris on June 1, 2009.

The latest search is being carried out on a deep-sea vessel called the Alucia. An initial search found wreckage and bodies but the flight recorders, which could provide clues to what happened, have not been located.

Finding the black boxes is seen as essential to help crash experts and relatives understand why flight 447 plunged into a remote part of the Atlantic during an equatorial storm.

"This is very good news because it brings with it the hope that at last we will get some information on what caused this accident, which to this day remains unexplained," Air France-KLM Chief Executive Pierre-Henri Gourgeon said.

Speculation about the cause of the crash has focused on possible icing of the aircraft's speed sensors, which appeared to give inconsistent readings seconds before the plane vanished. But an accident report said it was impossible to establish a clear cause without further data held in the missing recorders.

"We do hope that the discovery will lead to the retrieval and reading of the two recorders because this data is essential for the understanding of this accident," said a spokesman for Airbus which welcomed the discovery, 671 days after the crash.