Brazil's Real at a new high; investors brush aside government measures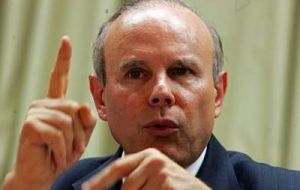 Brazil's currency climbed again on Friday trading at its best levels in more than two years, as investors brushed aside another Brazilian government measure to limit credit consumption in an attempt to tame inflation.
The Brazilian Real rose nearly 3% this week, with market players determining that the Brazilian government's currency and inflation efforts weren't as harsh as they had anticipated. The currency also got a boost this week after Fitch Ratings raised Brazil's credit rating another notch into investment-grade status, in part citing economic growth and stability.
On Friday the US dollar traded at 1.5684 Real higher than the 1.589 of Thursday, its best level since August 2008.
Late Thursday, the government raised the tax on consumer loans by 1.5%, doubling it to 3%. The tax, which is now in effect, will cover loans with maturities of more than a year and will exclude mortgages.
Finance Minister Guido Mantega said the tax is temporary and aimed at slowing consumer credit growth to 12% to 15% from the 20% level. Total credit available in the country rose 21% in February from the year-ago period.
Meantime Mantega, who earlier this week admitted a long-term rise in the currency was "inevitable" because of the country's economic growth, reportedly said Friday that the government will continue efforts to limit currency appreciation.
The Real has appreciated more than 45% since 2009, and there's growing concern that the strong currency is hurting Brazilian exporters. This week Brazil's IBGE statistics agency said inflation rose 6.3% in March from the year-ago period, remaining well above the central bank's current inflation target of 4.5%.
"We're going to continue to take action; our philosophy is to not allow sudden moves," Mantega said during a conference in Sao Paulo. "We want to avoid bubbles, because we know that when bubbles burst they cause harm to economies."
The problem of Brazil's strengthening currency is a "good problem," Mantega said, because it is recognition of the country's quick growth. "We are now intent on combating an excessive valorization of the currency".