Mercosur to release members' same criteria macro-economic data beginning June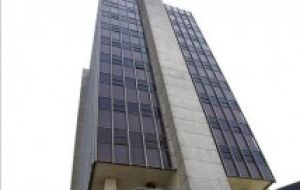 Beginning June, Mercosur full members will share macro-economic indicators elaborated with the same criteria and which will be released simultaneously, according to reports in the Montevideo press. The initiative was partly financed by the European Union that also played an advisory role.
"The project in support of the Mercosur Macro-economic Monitoring, AMM, was implemented with support from the European Union and took four years to accomplish", said Alejandro Montalbán, head of the EU cooperation delegation in Uruguay.
He added that the whole project involved 13.1 million Euros of which the EU provided 7.1 million.
AMM is geared to reinforce the statistics data base of the four countries, Argentina, Brazil, Paraguay and Uruguay in three main areas, fiscal, monetary, credit and interest rates, balance of payments and ratings from international investments.
"The target is that all these indices with unified criteria are divulged beginning June 5 through the Brazilian Central Bank, which is responsible for the release of the information", said Montalban.
The EU official describes the project as "innovating, which adapts to Mercosur countries necessities and will allow us to have improved information on making political, social or economic decisions".