Mercosur outperformed in 2008/09 recession and during 2010 recovery
Thursday, April 14th 2011 - 23:50 UTC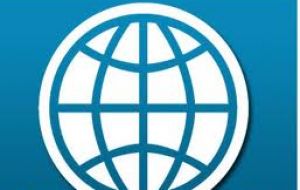 Latin America and the Caribbean have weathered the 2008-2009 recession much better than it had previous downturns. However less well-known is that the region, particularly Mercosur members, also decisively outperformed many other regions during the same period with a decline in growth smaller than that of the middle-income country average and with a rebound that was swifter and stronger.
The region's growth of about 6% in 2010 exceeded the growth rate of Eastern Europe and Central Asia and the rate of high-income countries by more than three percentage points, according to a new report Latin America and the Caribbean's Success Put to the Test prepared by the World Bank's chief economist office for the region.
To be sure, post-crisis growth performance has been uneven within the region. Several South American countries, most notably Mercosur members Argentina, Brazil, Paraguay and Uruguay, and Peru, have registered a remarkably vigorous recovery with growth rates that exceeded 7.5% in 2010. In contrast, economic activity in many countries in Central America and the Caribbean, and particularly the English-speaking nations of the Caribbean, expanded at rates in the 1% to 3% range. Negative growth rates were registered for very few countries in the region, notably Jamaica (-0.1%), Venezuela (-1.4%), and Haiti (-8.5%).
As a whole, the region's Gross Domestic Product (GDP) is forecast to be in the 4 to 5% range in 2011, a rate similar to that expected of the East Asian Tigers. Inflation rates this year are also expected to remain below two digits at around 6 to 7%.