Banco do Brasil moves into the US and buys Florida based bank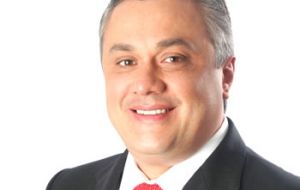 Latin America's largest bank by assets, Brazil's government-controlled Banco do Brasil will invest 25 million US dollars in its newly acquired U.S. operations as it continues to roll out its international expansion plan. The announcement follows the signing on Monday of a contract to buy Florida based EuroBank for 6 million US dollars.
"In five years, we want to have 20 branches in the US", Allan Toledo, Banco do Brasil's international business vice president, told reporters Monday. "We will invest close to $25 million [to do so]."
Banco do Brasil is pursuing a cautious approach to its overseas expansion, seeking primarily to tap Brazilians and Brazilian companies abroad. The US acquisition of EuroBank follows an acquisition in Argentina last year.
International operations currently account for 1% of the bank's profits, and the goal is to reach 9% in five years, Toledo said.
EuroBank has three branches in Florida--Coral Gables, Boca Raton, and Pompano Beach. The bank ended last year with total assets worth 102.1 million USD and a credit portfolio of 74.8 million USD. The acquisition must be approved by authorities in Brazil and in the U.S.
Banco Do Brasil wants to have 400,000 customers in the U.S. in five years, up from around 15,000 at EuroBank today, Toledo said.
Last year, Banco do Brasil bought a 51% stake in Argentina's Banco Patagonia SA (BPAT.BA), its first international acquisition. As a result of an obligatory public tender for shares, that stake could rise to 75%, Toledo said, adding that the bank expects Argentine regulatory approval sometime next week to be able to launch the tender.
Meanwhile, Banco do Brasil is looking for other acquisition opportunities, primarily in South America, to further its strategy, Toledo said. Chile, Colombia and Peru are the markets in which the bank is most interested, he said.