Price of farmland in Uruguay increased on average 13% during 2010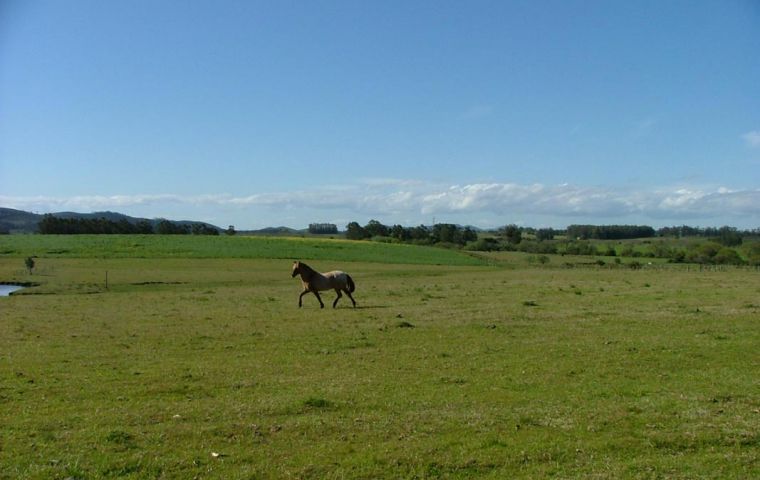 The average price for a hectare of farmland in Uruguay during 2010 increased 13% and reached 2.650 US dollars. The average farmland hectare in 2009 was 2.239 USD.
According to the Research Department from the Ministry of Agriculture and Livestock in the second half of last year 1.143 sales were reported totalling 157.000 hectares with a value of 434 million US dollars.
The counties of Paysandu, Tacuarembo and Durazno were the most active in sales mainly for agriculture and forestry.
Data also shows that the average hectare price in the second half of last year was 2.763 US dollars, which is 10% above the same period in 2009. Furthermore the third quarter of 2010 (July/September) was the highest on record since the year 2000 with 2.882 US dollars per hectare.
Overall in 2010 a total of 350.000 hectares of farmland changed hands in Uruguay, which represents a slight increase, 4% over 2009.
San Jose and Colonia, with intensive agriculture and along the River Plate coast recorded the highest prices per hectare: 6.195 and 5.000 US dollars for relatively small plots of land: 70 to 97 hectares. At the other extreme Rivera had the lowest average price. 1.124 USD.