Toyota production cuts in Mercosur plants because of Japan parts shortage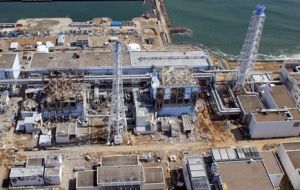 Toyota executives in Brazil and Argentina announced they are cutting production at two assembly plants for three days because they don't have enough parts from Japan due to the recent earthquake and tsunami.
The announcement from Toyota's Mercosur division says its Brazilian plant in the city of Indaiatuba will suspend production of Corolla sedans on Tuesday and on two days in May.
The Argentine plant in the town of Zarate that produces Hilux pickup trucks and SW4 SUVs will halt production by the factory's second shift during three days in May.
Company officials say the move will not affect employment however production plans for June and beyond remain unclear. Toyota has 7,100 workers in Argentina and Brazil.
Last year Toyota made about 64,000 Corollas in Brazil and about 70,000 Hilux pick-up trucks in Argentina, with the two models sold in each other's markets and exported to neighbouring countries.
Meanwhile the international Business Times reported Monday that the world's no. 1 automaker, Toyota Motors has fallen to the no. 3 position as of March, taking the back seat to General Motors now world no. 1 and Volkswagen of Germany at 2nd.
The Toyota slide was attributed to the serious shortage of parts following massive damage to suppliers' factories wrought by the magnitude 9 earth quake and tsunami, and the consequent power shortage around the country as major energy generators, including the giant Fukushima Daiichi Nuclear Power Plant, lay in ruins.
Latest figures show that Toyota's domestic production fell by 62.7% in March.
Other Japanese automakers also suffered serious drops, with Nissan Motor Co, Japan's no. 2 producer reporting a 52.4% reduction, and Honda Motor Co. recording a steep decline of 62.9%.
The slack is expected to be taken up by South Korea's surging automakers Hyundai and Kia, with Hyundai poised to grab the high end auto market and Kia taking care of volume sales.