Chrysler to repay bailout loans to US and Canada governments next June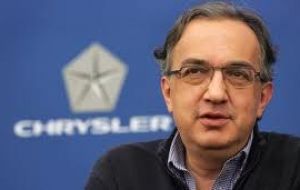 Chrysler anticipated that by the second quarter it will have repaid bailout loans worth more than 7 billion US dollars given by the US and Canadian governments. The auto group said it would pay back the bailout by June with loans from investors.

"There isn't any doubt there is interest in the capital markets," said Chrysler and Fiat chairman Sergio Marchionne, expressing confidence the firm could get the cash. Apparently the new debt securities will be offered privately to institutional investors.

Chrysler, which is now under operational control of Italy's Fiat, needed government help to stay afloat as sales slumped in the "Great Recession".

Treasury Secretary Timothy Geithner, after touring a company plant in Detroit last week said the government's unpopular decision to bailout Chrysler and its rival General Motors had been vindicated.

"The president made the right choice to help stabilize the auto industry," he said.

As Chrysler tries to end its government ties, the firm is bidding to become more lean and competitive in the toughly fought car market.

Fiat earlier this month took a step toward becoming one of the biggest automakers in the world with a 1.3-billion US dollars deal to raise its stake in Chrysler to 46%. The Italian automaker said it expected to increase its stake to 51% "before year-end."

Fiat took over management of the iconic US number three auto maker after it emerged from bankruptcy in 2009. Chrysler suffered from an implosion of sales for the auto sector in the United States.

The two combined have a production volume of about four million vehicles a year, which could be increased to six million by 2014. That would place Fiat-Chrysler among the top auto makers in the world.

Chrysler has continued to lose money, in part due to its heavy debt load, with high interest rates associated with the loans from the US and Canada.

The Wall Street Journal reported that refinancing may help Chrysler qualify for a low-interest loan from the US Energy Department to build more fuel-efficient vehicles.