Brazil's inflation peaks in April, but prices should begin slowing down in May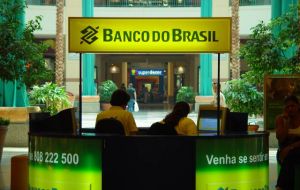 Brazil's benchmark consumer price index in April exceeded the upper limit of the government's target range for the first time since 2005 but officials are confident April was a peak and during May the tendency is for inflation to decelerate.
Prices, as measured by the IPCA index, rose 6.51% in April from the same month a year earlier, up from 6.30% in March, the national statistics agency said Friday in a report distributed in Rio de Janeiro.
Finance Minister Guido Mantega from Brasilia forecasted that by year-end, the annual rate will be below 6.5%, the high end of the government's target range.
"The worst inflation moment is behind us," Mantega said. "The villain in April was gasoline and ethanol. The good thing is that in May, fuel prices are already falling. On top of that, commodity prices in the international market are dropping strongly".
Consumer prices rose 0.77% in April from the previous month, the lowest level since December, the agency said. Consumer price inflation in May will slow to 0.45% to 0.5%, said Mantega.
However private analysts expect the Central bank to raise interest rates by 25 basis points in each of the next two meetings before taking a rest, as 'fuel prices may begin to fall as the sugar cane harvest continues'.
As the inflation outlook worsened, the central bank raised the Selic rate three times this year to 12% and anticipated it will continue tightening at a slower pace for a longer period than initially planned, according to the minutes of its April 19-20 meeting.
Central bank President Alexandre Tombini in testimony before Congress this week said that "robust" domestic demand is pressuring the price of services but he expects monthly inflation to start slowing in May to a level in line with the bank's year-end goal. The government targets inflation of 4.5% plus or minus two percentage points.
Gasoline prices jumped 6.26% in the month, helping to fuel a 1.57% increase in transportation costs that outpaced price increases of all other items, the agency said. Food prices rose 0.58%, less than the 0.75% jump in March.
It was the first time 12-month inflation as measured by the IPCA exceeded the government's target since June 2005, when prices jumped 7.27% from the year before.
The central bank is expected to continue raising the benchmark Selic interest rate