Chile launches campaign to promote domestic tourism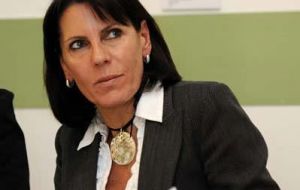 Sernatur, Chile's National Tourism Office, has officially launched the second part of its "Chile es Tuyo" (Chile is Yours) campaign to encourage domestic tourism. The project, which is overseen by Secretary of Tourism Jacqueline Plass, and Sernatur's National Director Alvaro Castilla, is especially hoped to encourage tourism during the country's off-season, which runs from March until November.
"Domestic tourism in Chile accounts for 71% of the total amount, while foreigners entering the country represent 15% and Chileans who leave the country 14.4%," said Plass recently at a press conference unveiling the new campaign; "hence, the importance of encouraging domestic travellers who prefer destinations within Chile when planning a vacation or weekend getaway".
Spanning over 2,500 miles in length and almost 40 degrees in latitude, Chile's diverse climates, various cultures, and diverse geographical features are areas of interest the promotional campaign seeks to highlight.
The Chile es Tuyo campaign comes after a tough year for the tourism industry.
The industry's recent troubles began with the February 2010 earthquake that devastated the Bío-Bío and Maule regions. Since then, varied incidents have continued to plague the perception of tourism within Chile, including a massive weeklong strike in the southern city of Puntas Arenas over natural gas, which kept tourists from entering or leaving the city for seven days.
The campaign's website, which can be found at http://chileestuyo.cl/, provides potential tourists with a listing of special events happening throughout the country, news, and travel packages ranging from USD 115 to USD 1,200. Packages range in activities from weekend ski getaways to hot springs in Chillán, white water rafting and zip line adventures in Pucón, and guided tours of the mysterious Moai figures of Easter Island.
Many of the packages advertised include the cost of lodging, meals, excursions, and transportation in their cost.
By Austin Powers - The Santiago Times