Cuba announces small private businesses can hire and fire labour
Tuesday, May 17th 2011 - 06:05 UTC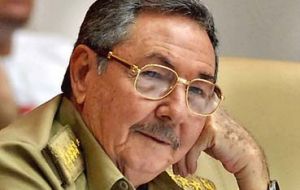 Cuba has given all small businesses the authority to hire (and fire) labour and will loosen other regulations governing private enterprise as part of the broader measures to reform the island's economy and boost production, the government said in a statement.
The measure was the latest indication that President Raul Castro's government has decided to loosen its grip on economic sectors that include retail services, construction and transportation in favour of private business. Last year, the government allowed some types of family businesses and skilled trades to hire workers.
The government said that "the Council of Ministers agreed to extend to all non-state activities authorization to contract workers and continue the process of making more flexible regulations on self employment".
The Cuban government has also promoted small, family and cooperative farming with access to the open market for their produce, in a desperate attempt to limit the island's food bill and threatens scarce foreign currency holdings.
The Cuban economy is dominated by the state, which employed about 85% of the labour force through 2009. Last year Raul Castro announced plans to lay off hundreds of thousands of workers and move them to what it called the "non-state" sector as part of an efficiency drive.
"We're walking on a cliff" said Raul Castro at the time adding that the least error and it's all over for the revolution.
In the years after the 1959 revolution, Cuban leader Fidel Castro, now retired, nationalized all small businesses. Half a century later capitalism is rapidly returning to overhaul an obsolete economy which the regime admitted, has not been working for the last three decades.
Last September, the government began issuing new licenses, allowed family businesses to rent space outside their homes, sign contracts with the state, hire labour and seek bank credits, among other measures.
More than 200,000 new licenses have been granted since October, compared with less than 150,000 that existed previously.