Argentine Jewish community wins an injunction against Google
Thursday, May 19th 2011 - 07:08 UTC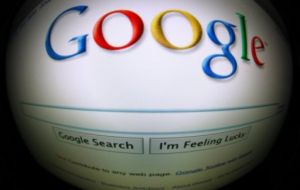 The umbrella organization of Argentina's Jewish community, DAIA, has won an injunction against Google, preventing the world's most popular search engine from "suggesting" anti-Semitic and racist websites to its users.

The presiding judge at the Buenos Aires court, Dr. Molina Portela, also ruled that Google cannot run adverts on these websites, which are illegal under Argentine law.

The DAIA request for the injunction listed some 76 websites which it described as "highly discriminatory," including some which deny the Holocaust took place. The common denominator of the sites, said the DAIA on its website, "is the incitement to hatred and the call to violence".

Argentina has the largest Jewish community in South America, consisting of some 250,000 people. The community was the target of a deadly bombing in 1994, when the Argentine Israelite Mutual Association building in Buenos Aires was hit by an explosion that killed 85 people and wounded hundreds more.

Israel and Argentina have both implicated Iran and its Lebanon-based proxy Hezbollah in the attack.