Japan falls into recession following March's triple blow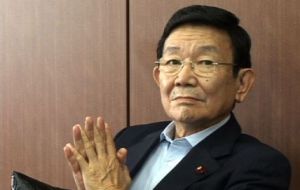 Japan's economy shrank much more than expected in the first quarter and slipped into recession after the triple blow of the March earthquake, tsunami and nuclear crisis hit business and consumer spending and tore apart supply chains.
Gross domestic product fell 0.9% in January-March, nearly double the 0.5% forecast by analysts, translating into an annualised 3.7% decline compared with a 2.0% forecast, government data showed.
Despite the negative surprise, economists still expect the Bank of Japan to keep monetary policy steady when it ends a two-day meeting while declaring readiness to ease further if the quake's impact proves more lasting that thought.
The second straight quarter of contraction puts Japan effectively into recession with analysts projecting the economy will shrink again in April-June as supply bottlenecks triggered by the March catastrophe continue to weigh on output and exports.
Most economists still see growth resuming in the second half of the year as supplies are gradually restored and reconstruction spending is expected to kick in, thought there are still risks to such a scenario, including possible power shortages in the summer.
Economics Minister Kaoru Yosano sought to reinforce that view, saying the economy was going through a temporary rough patch. "The economy has the strength to bounce back," Yosano told a news conference after the data release, saying the economy should grow nearly 1 percent in the current fiscal year to March 2012.
Yosano also sided with the central bank, which said it had done enough to support the economy when it eased policy just days after the quake, doubling its asset-buying scheme, and pumped record amounts of cash into the banking system.
"The Bank of Japan is taking utmost measures allowed under the BOJ law. I have nothing to request from them," Yosano said