The HydroAysén project and why Chile's old institutional order can't cope with change
Sunday, May 22nd 2011 - 22:25 UTC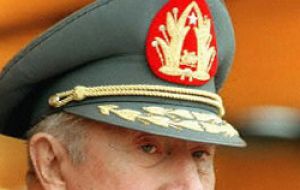 By José Aylwin - The Santiago Times Publisher Steve Anderson's editorial note: There are many reasons for the ongoing Chilean national anguish about the US$7.5 billion HidroAysén dam in Patagonia and transmission line project.
Opinion pieces over the last few days in the conservative El Mercurio (Chile's main daily) allege generational and communicational "disconnect" to explain why 74% of Chileans now opposes a project that leaders claim "essential" for the country's continued growth. In Thursday's issue, Andrés Concha, president of major business lobby Sofofa, writes that Chile soon "may no longer be viable as a country if we don't learn to communicate better".
Mr Anderson argues that the HidroAysén project is many things to many people, all of them perceived as negative, "except by the wealthy few who stand to profit from the project".
The article below gives yet another take on why Chilean public opinion reaction to HidroAysén is so overwhelmingly negative. Written by José Aylwin, who leads the NGO Observatorio Ciudadano, which aims to restore dignity and political power to local communities and ethnic groups, the article was originally published by El Mostrador on May 17.
The recent approval of the HidroAysén dam project by Aysén's Environmental Evaluation Committee (by a vote of 11-1) showcases the multiple shortcomings of Chile's institutional order when it comes to protecting the basic rights of its people, its environment and its democracy. The HidroAysén dam project contemplates five dams that will inundate 6,000 hectares of land and will destroy, forever, the Baker and Pascua Rivers.
Let's analyze the underpinnings of the institutional order that permitted this kind of a decision to take place.
The project is promoted by two private companies (Endesa and Colbún) that received the right from the state to use the water in the two rivers, at no cost. These waters belong to everyone in Chile, but by virtue of the 1981 Water Code, which has the support of the 1980 Constitution, the companies are permitted use of the water for their own private ends.
Using a legal fiction given them by the state called a concession, these companies may use the water (which in theory belongs to all of us) as they please and they may also sublet their water-concession rights to third parties.
As everyone knows, we are talking here about two very powerful companies. Endesa now has 80% of all Chile's water rights.
The companies' power are such that when Congress reformed the Water Code in 2005 a special clause was inserted allowing them to continue through 2012 to have concessions on water they were not using, without paying any fees.
HidroAysén would not be possible without an institutional order that was imposed by the Pinochet dictatorship that – in spite of subsequent reforms – continues to deny citizens the powers they need for confronting projects of this kind.
Projects like HidroAysén are given environmental permits by the state without allowing citizens and their impacted communities any effective voice whatsoever in making final decisions. So even though our environmental legislation was recently reformed, citizen participation in the process continues to be a mere formality. Communities closest to these initiatives have zero power to impact the decisions taken by public officials.
Current environmental law continues to allow "incompatible negotiations." This permits the companies behind huge mega-projects to negotiate to pay-off deals with impacted communities; these deals inhibit or seriously distort the involvement of citizen's groups.
Our reformed environmental law also allows mega-projects to be divided into different parts, even though they are intrinsically linked to one another. That's why, in HidroAysén's case, the building of the five dams on the Baker and Pascua Rivers is processed completely apart from the related project to build 2,000 kilometres of transmission lines. These lines cross seven regions, will directly impact up to 5,000 property owners, among which are both Mapuche communities and public property: government-protected wildlife areas. The total environmental impact of this project is enormous.
HidroAysén is also a pathetic example of the kind of centralized government that's been with us since the 19th century. Political and economic power continues to be located entirely in Santiago. Decisions regarding the future of outlying regions continue to be made by a central authority, not by those who live in the regions. The regional authorities tasked with the decision-making, like Aysén's Environmental Evaluation Committee, are all public functionaries named by the president, in Santiago, and not by people living in the regions.
Should HidroAysén go forward, related taxes will not be paid to the regions, but mostly to Santiago. The dam generators will feed on water from the region's rivers, and will significantly impact life in the regions, but the local communities will receive nothing – except some pathetic crumbs of the profits made from the enterprise.
In recent days we have witnessed the repression of those who have publicly voiced their disapproval of the government's approval of HidroAysén. Peaceful marches and public demonstrations convoked by environmentalists and citizens in all parts of the country - including Coyaique, Concepcion, Valparaiso, Santiago and others - have been brutally broken up by police forces. Demonstrators have been wounded and arrested.
This all is allowed to occur because of the Supreme Decree pronounced during the Pinochet dictatorship in 1983 that allows police to limit the public's right to peacefully assemble if it doesn't have prior authorization. This is a basic human right recognized in all international human rights treaties, and even in our own 1980 Constitution. These police abuses against civilians also continue because subsequent court cases fall under the jurisdiction of the military justice system, which grants the police impunity.
It is evident, then, that HidroAysén would not be possible without the underlying institutional order described above. An order that we all know was imposed on us Chileans by the dictatorship, in spite of intervening reforms, continues to this day to deprive our citizens of any real power to confront initiatives like HidroAysén.
These kinds of institutions, we know, are cemented into place by our political constitution, which can't be reformed because of impossibly high quorums needed to institute change. On top of this we have the so-called binomial/majority election system that creates tremendous hurdles for any really broad-based representation in Congress, the institution that creates legislation to regulate projects like HidroAysén.
Given all the above, it is appropriate to reflect on the strategies devised by different citizen's movements over recent years to deal with similar mega-projects (like the Ralco dam project and different forestry, mining and road projects) that negatively impact local communities and the environment; projects that are thrust upon us by the marketplace and aided by the state.
In every instance opponents have made full use of all the legal tools available, including participation in the environmental impact evaluation process and appeals to administrative authorities by way of the courts, to name but two. They have done their very best working within the system to stop the projects. But we all know that – with very few exceptions – the results have been disturbingly unsuccessful.
I am not saying here that people and communities that have had their basic environmental and political rights violated by these intrusive investment projects should stop from using all legal means to oppose the projects. I am simply saying that we must also, simultaneously, work on other, complementary strategies aimed at taking down the institutional barriers that have made projects like HidroAysén possible.
In very concrete terms, we urgently need to bring together a broad, multi-cultural citizen's movement that unites the progressive sectors of our country: a movement that will democratically produce a social contract that will result in a new political order for our country; a new order to replace the one that was imposed on us by the military dictatorship.
A social contract that puts the rights of people, communities and nature above the rights of the market place; a contract that gives us control again of our shared resources, like our water; a contract that allows our future to be determined by those of us who live in the regions of our country, and not by bureaucrats in Santiago; finally a contract where no one can be deprived of their right to assembly in public or of their right to participate in our democracy.
How many HidroAyséns will have to occur before we wake up to this necessity?
Translated by Steve Anderson – The Santiago Times