Miami Herald sells HQ in downtown to a hotels and cruise line group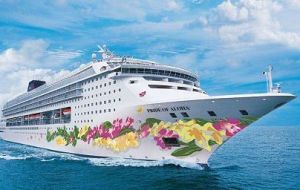 The publishing company of the Miami Herald, McClatchy Co. (MNI) sold a 14-acre parcel of Miami prime land for 236 million US dollars to Genting Malaysia, a sale begun six years ago by then- independent Knight Ridder Inc.
The Malaysian group owns 50% of Norwegian Cruise Lines which operate from the port of Miami and plans to build a tourism hub in the 14 acres.
The sale includes the Miami Herald Media Co.'s headquarters and a parking lot, the company announced. Under the agreement, the Miami Herald and El Nuevo Herald can operate out of the building for up to two years rent free while seeking a new home.
The deal may provide McClatchy with a cash boost surpassing its market value. Revenue at the Sacramento, California-based company has dropped for three years as circulation and ad sales were hurt by competition from Internet publications. Its shares have lost 94% in the past five years, leaving the company with a market value of 234.7 million US dollars, as of last week's close.
The company inherited the sale of about 10 acres in Miami when it acquired Knight Ridder for 4.1 billion USD in 2006. It extended the closing deadline for another buyer three times and collected at least 16 million USD during the negotiations.
The publisher said it will contribute 163 million USD of the sale price toward its pension plan, 65 million will be offered to certain debt holders, 6 million will be held in escrow and 2 million will be used to pay taxes.
McClatchy's paid circulation for newspapers including the Kansas City Star and Fort Worth Star-Telegraph fell 3.7% in the first quarter and its advertising sales, which account for almost three-quarters of revenue, dropped 11%.
At the site the Malaysian group plans to build a tourism complex with hotel, residences and entertainment areas virtually in downtown Miami and on the water front. Genting Malaysia owns hotels and casinos world wide and 50% of Norwegian Cruise Lines which operates from the port of Miami.