Falklands' Desire Petroleum completes 3D seismic program; encouraged by new prospects
Tuesday, May 31st 2011 - 07:13 UTC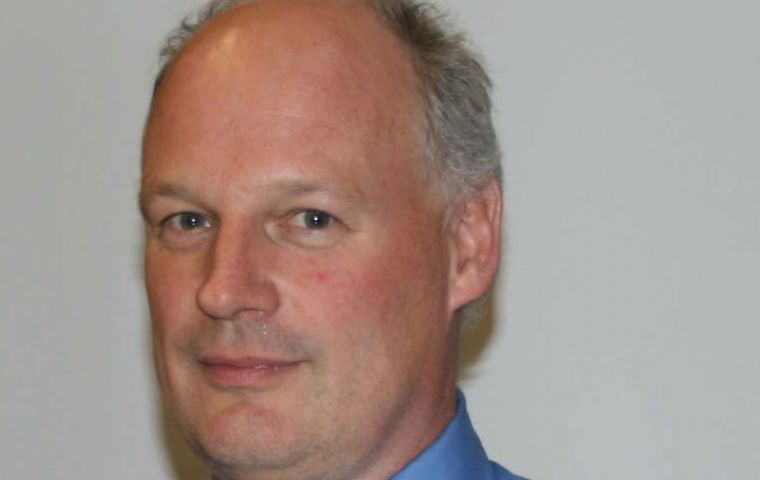 The Falklands oil company Desire Petroleum announced Tuesday it had completed the acquisition of 3D seismic program over an area of 1.416 kilometres with initial indications of encouraging new prospects.
"In particular, two new leads, Beverley and Shona, have been identified so far: the Shona lead is at the same stratigraphic level as the Rockhopper Sea Lion discovery and extends northwards to the block boundary of Tranche D, while the Beverley lead is at a shallower stratigraphic level and is mapped wholly within Tranche D", points out the release.
Commenting on the announcement Chairman Stephen Phipps said: "We are pleased with the preliminary results from the new seismic data and feel that it highlights new prospectivity within our acreage. We anticipate the prospect inventory will continue to grow as the fully processed seismic data are delivered and interpreted."
Further on the release says that combined with Desire's existing 3D data, the new data provides almost full coverage of the East Flank Play Fairway on Desire's acreage and extended coverage of the Liz area, Ann, Pam and Helen prospects. A planned extension of the survey to the south was curtailed due to poor weather conditions.
"The fully processed data for the northern part of Tranche D and the Ann prospect area are being fast-tracked and are expected to be available in July. A fully merged data set covering all prospective areas is expected to be available towards the end of 2011".
Desire Petroleum can be considered the pioneer of the current round of exploration in Falklands' waters having contracted the oil rig "Ocean Pioneer" which has drilled several wells for three companies, Desire, Rockhopper exploration and Falklands Oil and Gas Ltd.
Ocean Guardian" has been drilling in Falklands' waters since February 2010 with at least two wells considered successful, Desire's Liz prospect (gas) and Rockhopper's Sea Lion prospect (oil).
Currently six companies are involved in hydrocarbons exploratory operations in the Falklands: Desire Petroleum; Rockhopper Exploration; BHP Billiton with associate Falkland Oil and Gas Ltd; Argos Resources and Borders & Southern Petroleum.
Borders & Southern Petroleum recently secured a rig to drill wells in their acreage later this year and FOGL has also announced that it will drill a well using the same rig.