WHO scientists suggest cell phones be classified as "possibly carcinogenic"
Tuesday, May 31st 2011 - 22:51 UTC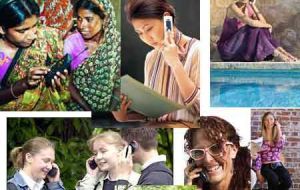 A working group of 31 scientists from 14 countries meeting at the WHO's International Agency for Research on Cancer (IARC) said a review of all the available scientific evidence suggested cell phone use should be classified as "possibly carcinogenic".
The classification could prompt the UN health body to look again at its guidelines on mobile phones, the IARC scientists said, but more research is needed before a more definitive answer on any link can be given.
The WHO had previously said there was no established evidence for a link between cell phone use and cancer. "After reviewing essentially all the evidence that is relevant ... the working group classified radiofrequency electromagnetic fields as possibly carcinogenic to humans," Jonathan Samet, chair of the IARC group, said in a tele-briefing.
He said some evidence suggested a link between an increased risk for glioma, a type of brain cancer, and mobile phone use.
The decision comes after a study published last year which looked at almost 13,000 cell phone users over 10 years found no clear answer on whether the mobile devices cause brain tumours.
The decision has been keenly awaited by mobile phone companies and by campaign groups who have raised concerns about whether cell phones might be harmful to health.
Use of cell phones use has increased dramatically since their introduction in the early-to-mid 1980s.