Brazil expanded at an annualized 5% in first quarter, will grow "modestly" in 2Q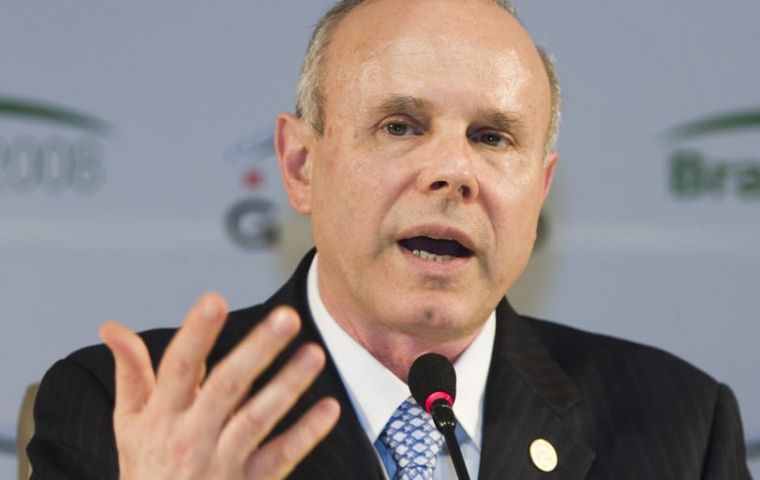 Brazil's first quarter GDP grew 1.3% compared to the previous quarter – an annualized rate of over 5% – and 4.2% against the first quarter of 2010 revealed on Friday the Brazilian government.
According to disclosed numbers, the farming segment was one of the top responsible for the GDP figures in the first trimester, with a growth of 3.3%, followed by the industrial segment with a 2.2% increase in relation to the last trimester of 2010.
According to the IBGE (Brazilian Institute of Geography and Statistics), in the first quarter of 2011, the investment level resumed its growth registering an expansion of 1.2%. Thus, in the first three months of the year, the rate of investments reached 18.4% of the GDP a superior rate than the registered during the same period of 2009 (16.3%) and 2010 (18.2%), but slightly inferior to the 2008 (of 18.5%).
Moreover, the saving rate for the first quarter represented 15.8% of the GDP.
Almost immediately after the announcement of the 2010 GDP, the economic authorities rushed to say that the growth of the economy this year would not be of that same level of last year's to avoid structural distortions and an inflationary outbreak again.
Polls ran by the Central bank last week indicated that the market waited for a growth between 1% and 1.5% in the first quarter, falling within the range of expectations.
Brazilian Economic Minister Guido Mantega said that the country should see a hold up in GDP starting in the second quarter of the year.
"We will not stop growing, (and) we will grow moderately," he stated during a lunch meeting in Sao Paulo.
Mantega said the data put Brazil on course to meet the government's forecast of 4.5% growth for the calendar year. Although more modest than the 7.5% growth posted in 2010, the 4.5% level is compatible with "expansion in jobs and investment without danger of reigniting inflation" he underlined.