Hispanic population 'tsunami' in the US: in ten years it doubled in nine states
Friday, June 3rd 2011 - 17:46 UTC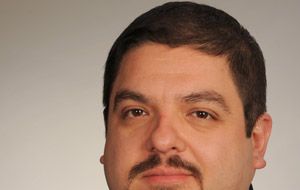 A new report from the United States Census Bureau shows that the biggest jumps in the Hispanic population over the past decade were seen in the Deep South and Midwest in places such as South Carolina, Alabama and South Dakota.
Figures released earlier this year showed that Latinos are the largest minority group in the US, accounting for 16.3% of the population in 2010 – 50.5m people – up from 12.5% in 2000. The overall population of the United States is 308.7 million, according to the 2010 US Census. This includes 196.8m whites (64%), 38.9m blacks (13%) and 14.7m Asians (5%).
Now, further analysis from the Census Bureau shows that while California, Texas and Florida still account for more than half of all US Hispanics, many other states are seeing far more rapid increases in their Latino population.
The Hispanic population more than doubled in nine states during the first decade of the 21st century and increased by at least a fifth in every state bar New York.
"This shows that the Hispanic population is now in every corner of the country," said Mark Hugo Lopez, associate director of the Pew Hispanic Center in Washington, D.C.
"It's not clear if it will continue to grow in all parts of the country but it will continue to grow as a whole. We predict there will be 129 million Hispanics in the US by 2050, representing 30% of the population."
South Carolina saw the biggest rise in its Hispanic population in the decade to 2010 with an increase of 148% to 236,000 people, closely followed by Alabama with a 145% increase to 186,000 people.
Arkansas, Kentucky, Maryland, Mississippi, North Carolina, South Dakota and Tennessee also saw their Latino populations more than double.
In the Midwest region the number of Hispanics rose 12 times more than the population as a whole, while in the Northeast – around 2,000 miles from the Mexican border – it increased 11 times more than the general population.
At present fewer than half of Hispanics in the US are eligible to vote as so many are either under 18 or are not American citizens. But around 600,000 Hispanics a year in the US turn 18, according to Mr Lopez.
Immigration is a hotly debated topic in the US at the moment and Utah recently followed Arizona's example to become the second state requiring police to check the citizenship status of anybody arrested.