Bank of England leaves rates unchanged to bolster recovery
Thursday, June 9th 2011 - 19:49 UTC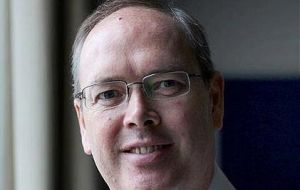 The Bank of England's Monetary Policy Committee voted Thursday to maintain the official Bank Rate paid on commercial bank reserves at the record low 0.5%. The Committee also voted to maintain the stock of asset purchases financed by the issuance of central bank reserves at £200 billion.
Bank of England Governor Mervyn King push to keep interest rates unchanged to bolster the recovery won the backing of the IMF this week, which said it's appropriate to maintain the "current scale of monetary stimulus."
While inflation is more than twice the bank's 2% target, support for tighter policy within the MPC may have been eroded by Andrew Sentence's departure in May, a year after he first called for higher rates.
The pace of the U.K. recovery may be curbed by Chancellor of the Exchequer George Osborne's spending cuts to reduce the budget deficit. Osborne said this week he will stick to the fiscal plan, which the IMF said "remains essential to achieve a more sustainable budgetary position."
The U.K. economy stagnated in the six months through March while consumer spending slumped the most in almost two years in the first quarter. Surveys last week pointed to a further weakening, with manufacturing expanding at the slowest pace in 20 months in May and services growth also cooling.
According to April's minutes the majority of the MPC favoured keeping the key rate unchanged as the budget squeeze restrains growth and plans to cut more than 300,000 public sector jobs erode confidence. Sentiment has also been weakened by an inflation rate that rose to 4.5% in April, the fastest since October 2008.
The IMF lowered its 2011 U.K. growth forecast this week to 1.5% from 1.7% in April. It sees growth accelerating to 2.5% in the medium term.
While Bank of England Chief Economist Spencer Dale, who has voted for a quarter-point rate increase since February, said last month he's concerned about growth, he added that he's "even more worried about inflation".
Bank of England's Executive Director for Markets Paul Fisher said last week that he wants to be sure the economy is over its "soft patch" before rates are raised.