Brazil fears disclosure of 'nuclear secrets' could affect relations with Argentina
Tuesday, June 21st 2011 - 02:28 UTC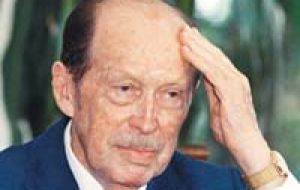 Brazilian Defence and diplomatic sources consider 'highly inconvenient' disclosing documents from the time of the military dictatorship (1964/1985) and from other administrations because they could reveal nuclear secrets and affect relations with Argentina, according to Folha de Sao Paulo.
Some of the documents hold information regarding the development of nuclear technology "which are unknown to Argentina", a country with which Brazil has a cooperation and data exchange agreement, said the sources quoted in the Sao Paulo newspaper normally well informed about Brazilian political affairs.
A bill for the disclosure of documents, including some of them considered "ultra-sensitive" was rejected last week by two former Brazilian presidents.
Apparently President Dilma Rousseff has accepted amendments to the bill which would retain from disclosure certain documents referred to neighbouring countries, but anticipated she would go ahead with all the information referred to human rights violations during the time of the military dictatorship.
The controversy is now centred on revelations relative to the war with Paraguay in 1870 and the incorporation of the state of Acre at the beginning of last century, a territory that originally belonged to neighbouring Bolivia.
Human rights sources argue that behind the campaign to prevent disclosure are the Brazilian Armed Forces that fear the exposure of secrets from the notorious Condor Plan could indicate that Brazil was far more involved in time and elements than normally believed.
Under the Condor Plan, the military regimes of the time (Argentina, Brazil, Chile, Paraguay, Uruguay and Bolivia) exchanged information, prisoners and made up 'terrorist' actions involving opponents of the different governments.
Another sensitive issue is the distribution of money and favours to Paraguayan government officials, including the military dictator of the time Alfredo Stroessner (1954/1989), to sign the contracts for the construction of the world's largest operational hydroelectric dam Itaipú which has become a serious controversy between the current governments. Under contracts dating back to the seventies Paraguayan surplus power can only be sold to Brazil and at ridiculous MW low prices from over thirty years ago.