South Brazil freezing: temperatures below zero force closure of schools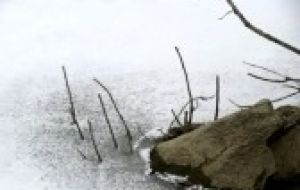 Several cities in the south of Brazil recorded on Monday temperatures below zero Centigrade which caused the death of a man and forced the closure of schools, according to official reports.
A 41 year old man died of hypothermia early Monday in the city of Campo Grande, state of Matto Grosso do Sul where temperature ranged from minus one to plus three. The man was found in the street a few blocks from his home.
In the state of Santa Catarina temperatures dropped to below zero with the lowest in the city of Urubici, minus 4.5 degrees with 90 kilometres gusts of wind that pushed the cold factor to minus 27 degrees. Ponds and streams in the area were covered with a thin coat of ice.
In Florianopolis, capital of Santa Catarina and a renowned sea resort, thermometers registered 6 degrees below zero and further south in the state of Rio Grande do Sul, bordering with Uruguay, several locations emerged covered in snow, which forced education officials to close schools until next Wednesday.
"We've had snow before but never this cold factor. Some schools opened but by 10:00 in the morning everybody was gone because of the intense cold, nobody could stand it", said the mayor of Sao Jose, Erivetto Sinval Velho.
Forecasts until Wednesday indicate clear skies with maximum temperatures of 16 to 18 degrees Celsius but dropping to minus 4 and 6 Celsius, warned the meteorological office.