Argentine Supreme Court rules in favour of pension benefits for same-sex couples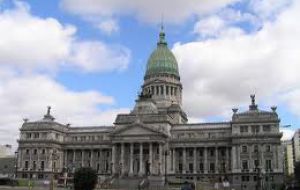 The Argentine Supreme Court ruled in favour of same-sex partners seeking pension benefits. The ruling came after the highest court reversed a previous ruling neglecting a man of any pension benefits after the demise of his partner, whom he had shared his life with for over 40 years.
Judges said that "the current pensions' law cannot ignore situations like these."

The Argentine Supreme Court agreed to study a request for legal protection filed by a Mr. P (his identity remained confidential), and acknowledged his right to pension benefits after the death of his long time partner in 1996.

Mr. P explained that they had begun seeing each other in 1955. They allegedly lived together, assisted and were faithful to each other ever since, while sharing their salaries. They later decided to appoint each other as their sole heirs in a notarized statement.

Benefit rights had previously been denied by Argentina's social security agency ANSES and several other subsequent courts in which the issue was examined due to the fact that, since it was a same-sex couple, they were not recognized by the Constitution.

Argentina's Senate in July 2010 passed the landmark law, which also paved the way for same-sex couples to be able to adopt by 33 votes to 27 with three abstentions, at the end of a 14-hour debate.

The law made Argentina the first country in Latin America to grant gays and lesbians all the legal rights, responsibilities and protections that marriage brings heterosexual couples.