Magallanes Corriedale rams with NZ genetics exported to Peru
Thursday, June 30th 2011 - 17:12 UTC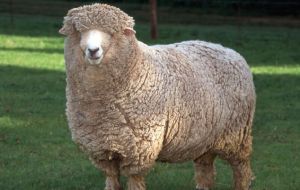 Magallanes Region in the extreme south of Chile is exporting rams to Peru to help improve the meat and wool conditions of the flock of that country. The first batch of ten rams was dispatched by the Teheul Aike rural society, via Santiago and has already reached their destination in Puno.
"The rams weigh between 130 and 140 kilos, have a strong carcass development and have been genetically tested, born by artificial insemination from New Zealand rams", said Patricio Almonacid who represents the Tehuel Aike rural society.
"The rams are three years old and have won several prizes in our local livestock shows. Their lambs also retain size and wool conditions of their NZ blood and there is no problem with fertility", added Almonacid.
However it was not easy to make effective the operation: "Peruvian animal health restrictions are tough and we had to go through several filters before we even closed the deal".
Almonacid said it was Teheul Aike first export operation in six years, which is encouraging because "we are now in condition to send rams to Argentina and Uruguay".
The only delay for the final dispatch, as has been happening for the last few weeks has been the volcanic ash cloud hovering over the Southern hemisphere, pointed out Almonacid who said he was specially grateful to Chilean sanitary officials, "who helped us all along the way to jump the nor few hurdles".