EU and Mercosur resume 'formal' trade negotiations next week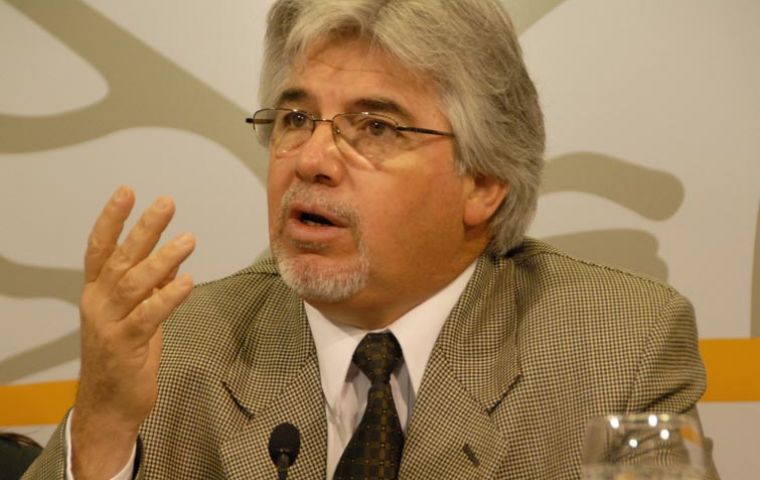 European Union and Mercosur delegates are scheduled to meet next week in Brussels for another round of negotiations with the purpose of reaching a trade agreement.
The working terms of the round were agreed by European Trade Commissioner Karel De Gutch and Uruguay's Agriculture and Livestock minister Tabare Aguerre who met this week in Brussels. Since July Uruguay currently holds the Mercosur rotating chair.
However no major advances are expected since the exchange of proposals regarding products, market access and tariffs remains in 'elaboration', submitted to major political events.
The EU is currently discussing its budget with a strong divide among paymaster and beneficiary countries, which includes the highly sensitive agriculture budget allegedly 'untouched' in so far as outlays are concerned.
To this must be added the fact that there is consensus for an overhaul of the Common Agriculture Policy, CAP, which again is extremely sensitive and controversial.
Furthermore EU seems more concentrated on the Greek financial situation that threatens the Euro and could have a contagion effect on other so called periphery economies with unemployment in those countries soaring.
The electoral calendar has two major events also: President Cristina Fernandez de Kirchner is running for re-election next October and although opinion polls indicate it's a one person race, the attitude is 'easy going' until after ballot day.
Similarly in France where President Nicholas Sarkozy is expected to bid for his re-election in April 2012 and polls are not encouraging even when his potential victor has been knocked out and is under custody in New York.
So as of next Monday until Friday delegates from both sides will begin the sixth round of talks that in the current chapter were launched in May 2010.
Most of the work will concentrate in the normative and regulatory framework of a possible trade agreement leaving the sensitive issues to be considered internally.
"We are working for a high quality proposal so time is no haste and should not affect substance" said EU sources quoted in Brussels.
As has been since discussions begun over a decade ago in 1999, the access of Mercosur more efficient agriculture produce to the EU remains the main stumbling block, particularly because of its impact on European agriculture and farm employment.
France and Ireland lead a group of at least ten EU countries that have expressed serious reserves about giving access to "cheap" Mercosur beef, among other items, and are demanding that they comply with the same food security and environmental regulations demanded from them.
In anticipation of these reactions the European Commission is elaborating an economic impact study for European agriculture in the event of an agreement.
Once finished, the report will be distributed among member countries and the European Parliament, which has also sided with farmers.
The EU Parliament is not entitled to modify the terms of a trade agreement but can either support it or reject it, once it has been concluded.