Setback for Argentina in New York court defaulted sovereign bonds case
Friday, July 1st 2011 - 07:04 UTC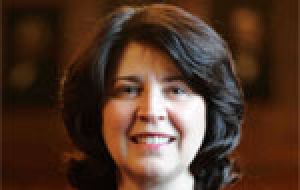 Argentina suffered a setback over its US$100 billion debt default in 2002 when New York's highest court said the country should keep paying interest on some bonds even after they mature or investors demand their principal back early.
Thursday's unanimous ruling by the New York State Court of Appeals highlights the legal challenges that Argentina will likely face if it tries to return to international capital markets.
It relates to a decision against Argentina last September by the 2nd US Circuit Court of Appeals in New York, a federal court.
That court said interest rates as high as 101 percent a year on defaulted Argentina debt were not unreasonable given the country's need for capital and default history. But it asked the New York court for guidance on how long Argentina would under state law have to keep paying interest.
The case had been brought by bondholders, including Elliott Management Corp affiliate NML Capital Ltd, who had bought roughly US$290 million of floating-rate notes that Argentina issued in 1998, and on which it later defaulted.
Most of the notes officially matured in April 2005, but NML had accelerated some of the notes two months earlier. The bondholders sought to require Argentina to make biannual interest payments until it repaid principal, as well as a 9% interest rate on the unpaid interest payments.
Writing for the New York court, Judge Victoria Graffeo said the "plain language" of the bond documents required Argentina to keep making interest payments after the bonds matured.
Graffeo also said state law and public policy allow payment of the 9% "interest on interest" rate, even if there might have been some question in the past about its fairness.
"There is no question that the judgment against Argentina will be extraordinarily large," she wrote. "But this is no reason to depart from the legal principle that contracts must be enforced according to the language adopted by the parties, particularly here where Argentina drafted the bond documents."
The matter now returns to the federal court. Lawyers for Argentina did not immediately return a request for comment. NML declined to comment.
Argentina has faced nine years of US litigation over its default. It has argued that bondholders who did not take part in large 2005 and 2010 debt swaps do not deserve full recovery because it is unfair to bondholders who accepted less.
The country still awaits a 2nd Circuit ruling over whether a lower court judge properly froze US$100 million of central bank deposits to satisfy claims by NML and another bond investor, on the ground that the central bank is the country's "alter ego."
The case is NML Capital et al vs. Argentina, New York State Court of Appeals, No. 128.