Canadian bank concludes purchase of Uruguay's fourth largest private bank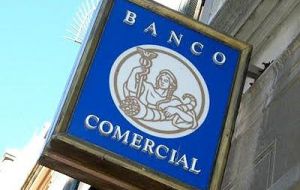 Canada's Scotiabank announced it has closed the transaction to purchase Nuevo Banco Comercial S.A. (NBC), Uruguay's fourth largest private bank in terms of loans and deposits. The acquisition was announced on December 6, 2010. Terms of the agreement were not disclosed.
"Scotiabank is proud to enhance our already unique footprint in Latin America by becoming the first bank based in Canada with a retail presence in Uruguay," said Dieter Jentsch, Executive Vice-President, Latin America, Scotiabank. "We have built our business in the region by delivering superior service and will continue this tradition with our new customers in Uruguay."
Earlier this year Scotiabank acquired Pronto!, Uruguay's third-largest consumer finance company. These two investments together provide Scotiabank with a strong foothold in the Uruguayan market.
With the largest retail banking network in Uruguay and the only private bank with a presence in all 19 departments, NBC has 47 branches, 710 employees and 90 automated banking machines (ABMs), in addition to a three-branch, full-banking subsidiary in Brazil.
Scotiabank's Latin American footprint also includes operations in Peru, Brazil, Chile, Colombia, Costa Rica, Dominican Republic, El Salvador, Guatemala, Mexico, Panama, Puerto Rico and Venezuela. Scotiabank already has more than 32,000 employees, 2,605 ABMs and 1,889 branches, kiosks and other offices in the region, including affiliates.
Scotiabank is rated as one of North America's premier financial institutions and Canada's most international bank. With more than 70,000 employees, Scotiabank Group and its affiliates serve some 18.6 million customers in more than 50 countries around the world.
Scotiabank offers a broad range of products and services including personal, commercial, corporate and investment banking. With assets above 571 billion (as at April 30, 2011), Scotiabank trades on the Toronto (BNS) and New York Exchanges (BNS).-