Brazil 2010/11 soy crop larger than estimated but strong Real eats into profits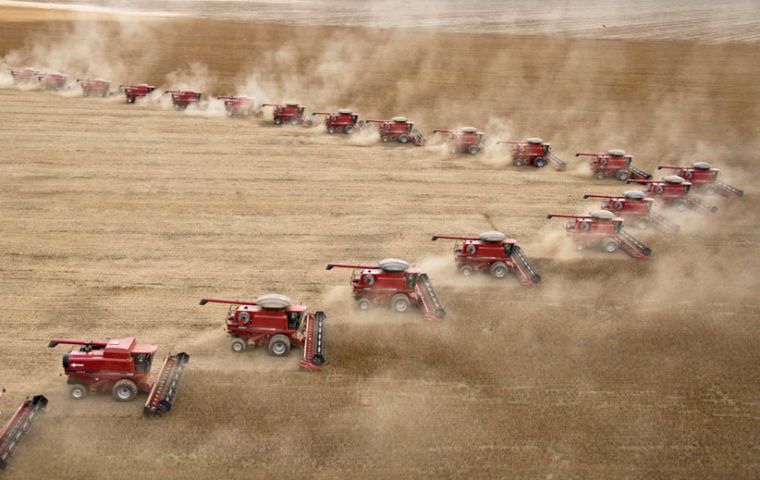 Brazil's 2010-11 soy crop was larger than previously estimated, as higher productivity and a greater area of land planted with the oilseed resulted in record output, agricultural consultancy Celeres reported this week.
Brazil's recently harvested soy crop likely reached a total 74.9 million metric tons, up 9.3% from the 2009-10 volume, Celeres said in a weekly report. The latest calculation surpasses Celeres's previous estimate of 73.6 million tons, made a month ago.
Celeres said good financing availability gave soy producers conditions to invest in technology and to expand their planted area. Weather cooperated.
Soy production surpassed previous estimates in Parana, Goias and Rio Grande do Sul, among other states, Celeres said. On the other hand, production was hampered in Mato Grosso do Sul because of late planting and in Minas Gerais due to excessive rainfall.
Nationwide, 24.1 million hectares of land were planted with soy in the 2010-11, up 3.5% from a year earlier. Productivity rose 5.6% to 3,101 kilograms of soybeans per hectare.
Sale of the crop now stands at around 73% of the amount produced and is roughly in line with the average of the past five years, Celeres added.
However an ever-strengthening local currency has eaten away at the bonanza that Brazil's soy producer are seeing as a result of the record production.
Local soy prices fell by about 1.6% last week as the Brazilian real appreciated to its highest level against the dollar since 1999.